Bass4YourFace
biography
"Visualize success but don't believe your eyes. There's a world of wisdom and pain to despise."

"Men of wisdom and men of compromise, men of weak flesh in an armored disguise, all fall down."
0

March 23rd, 2012 + 12:03 PM
·

Bass4YourFace
Hello. If you're reading this, you probably have noticed my lack of activity for the past 3 years. Needless to say, I've pretty much moved on to have my music in other places.
Notably, here:
http://polydactylrecords.bandcamp.com/
and here:
http://polydactylrecords.blogspot.com/
I don't know. I always felt an animosity here. I'm pretty sure it was just me being immature and in general not being willing or able to revise. I never really cared about getting studio perfection, but then again, I didn't really know what I was doing. When I posted my songs, I thought they were finished products. I was looking for general criticism.
Anyways, best of luck to you all. Have fun!
0

January 17th, 2008 + 11:01 PM
·

Bass4YourFace
It's disappointing that more people didn't look at ave godzilla.... It was in a less weird style... I guess you guys kind of like the weird stuff?
4

Noticed a lot of covers in the forum... I figure if I capitalize on a popular song people will like me!
1

1

November 28th, 2009 + 2:11 AM
·

Bass4YourFace
Yeah.... Trying new stuff. I don't know. I'll probably re-record this in a year or two.
3

June 28th, 2009 + 2:06 AM
·

Bass4YourFace
Uh... this song is about feelings I guess. I was listening to george harrison's first album a lot when I wrote it.
3

June 3rd, 2009 + 6:06 PM
·

Bass4YourFace
good natured instrumental.

Formally 50's esque

Oh... the title came from the name of a steak house.
Alias:
Bass4YourFace
Status: Offline
Threads:
51
Posts:
114
Songs:
31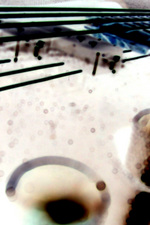 Joined: July 31st, 2006
Last login: September 18th, 2012
My Messengers
| | |
| --- | --- |
| AIM: | n/a |
| ICQ: | n/a |
| Skype: | n/a |